Four writers. Three days. Two nights. One huge table.
Countless cups of tea and coffee, countless glasses of wine and prosecco.
We did it all. We retreated the fuck outa our writing retreat!
What went according to plan: the writing, the food/meals, and the setting. Like, all of this was above and beyond. We went to a friend's parents' house in Hampshire, near Surrey, and it was all garden and woods and green and trees and hushed rain and peacefulness. To my secret joy, the location is not too far from where I've set A Scandalous Reputation, where Blackstone House would be, so I enjoyed being able to see and smell and feel the immediate environment as I was writing. It was also a rather rainy weekend, so while our plans for long walks was shot, it was perfectly cozy, with the smell of wet leaves and the parents' herb garden.
What didn't: as always, I never, ever get enough done. While I can focus hardcore, even with friends, not everyone else can, and we had several chat breaks. And I had massive insomnia, despite my charming nest of a guest room which was straight out of a novel. Only 4-5 hrs of sleep a night left me feeling groggy, and consuming too much chocolate. While the food was awesome (see below), everyone else needed to eat later, so dinners ended up happening around 9pm, which meant there wasn't a lot of time for post-dinner writing.
So I got a lot done, but I didn't finish. That means it's time for….
Writing Retreat: Part Two
The other weekend was so effective that I've decided to do it again on my own. This week, my husband's off for a 10-day work trip that will leave me with two entire weekends, plus, seminars/tutorials/meetings aside, several weekdays as well to fill with hours of push-to-the-finish writing. I've also been feeling a hibernate-y, so holing up at home for hours, even days, at a time has appeal right now.
I mentioned in my last blog that there are decided benefits to an away retreat, and to group write-ins. There are also decided benefits to at-home retreats, and solo write-ins. I don't have to pack a suitcase and decide which of my pens/notebooks/folders I can't live without when I might need all of them! I can write without worrying that I'm annoying others, can crank my themed playlists, can make a giant mess of papers or food prep or home-made face mask stuff and clean it up an hour or two later if the muse is still upon me. I can skip combing my hair, I can stay in my pajamas, I can get up and go to sleep at odd hours.
Also, as I recently discovered, I apparently can't write explicit sex scenes when I'm working in a group.
Group write-ins are great for accountability, focus, encouragement, and feeling like our work doesn't exist in a void.
Solo write-ins are great for brooding, privacy, idiosyncrasies, and a different kind of focused intensity.
So…
Goals:
Primarily, I want to finish my fiction manuscript. While I got a good chunk done last weekend, I still have about five-ish chapters to write/finish/revise. And I have several other chores to tick off on my list. Hopefully some highly-structured, detailed organization crossed with some good ol' play-acting will help me power through them. So that means MOAR THEMES.
To set moods and keep me motivated, I'm planning to revel in things that make me feel all academic and study-ish and productive and writerly. Things like old college campuses and huge stacks of hundred-year-old books. New notebooks. All the Studyblr highlighters. Related menus, new recipes, gourmet hot beverages. My writing journal.
And I have several themes to structure a day and night of work, some tried-and-true, some trial runs, including…
Study Like Rory Gilmore
My fondness for Gilmore Girls is already self-evident here, but I'll stress it once more. I love this show, and I relate deeply to high-school Rory Gilmore (and love hating her in subsequent years). I'm an obsessive list-maker. I plan and focus and do all the responsible "good girl" things. I will always, always have a book with me. I am ambitious. To this day, I will be the person arriving for a class or seminar or lecture well over a half-hour ahead of time, without shame.
Which can get extra-awkward when I'm the instructor of said class.
Link: Studying with Rory
Back when I was actually in high school, although I had desires to be all studious and headed for super-serious college like Rory was, I couldn't actually pull that off for a number of reasons. I was a bit of a late bloomer … which is why I love hating college-age Rory. I might simultaneously related to her struggles at the same time as I resent her privilege. But I still am and always have been a bookish nerd, emphatically not a party girl. So when Rory announces that her ideal Friday night is staying at home, ordering delivery, studying, and doing laundry to her particular specifications, I feel all a-tingle inside.
Using Rory Gilmore as inspiration for a themed Study and Writing retreat is easy. There are quite a few "how to throw a Gilmore-themed party" things online, but that's not quite what I'm after for this.
Activities: On Rory Gilmore Study Day, I plan to tackle some of my reading and finalize my summer reading list, finish my last article revision, and finish a series of lectures from Yale that I've been listening to. I also have several fellowship applications to submit. All of this seems to fit nicely with the whole Rory thing, and with it being lots of little things, I can even squeeze in some laundry. Properly separated into mini-loads, of course.
I might also try the "shifting back and forth" trick depending on how things go.
And, oh yeah, do a few more Intertextuality and Gilmore Girls blogs!
Food: One of the primary appeals of a Rory Gilmore-themed work sesh is that I can rely on delivery food. Sure, I love cooking, but with my laundry-list (see how I managed that?) of chores to accomplish, cooking on Gilmore Day would be one more thing to worry about. If this was a viewing party, OTOH, I'd be very likely to do Santa burgers or Magic Risotto, walking nachos, Donna Reed dishes, or any number of the Friday Night Dinners for guests. But this is just me, and the focus is on productivity this time. Instead, I'll have a stash of junk goodies for nibbles. Sadly, since I'm in the UK, a lot of the Gilmores' regular snack staples, like Red Vines, hot dogs, ranch dressing, and Mallomars just aren't accessible here. But I have Pop Tarts, ice cream, boxed mac & cheese, and even some of those French sodas from Madeline's party. (I've given up my thesis-writing vice, Cherry Coke, anyway, so Orangina will quell my cravings for carbonation should they arise.) I don't live in Stars Hollow, but I DO live in a medieval village, so I have my own version of a town square and main street with lots of local shops to walk around and buy foodstuffs and supplies. Not sure if I'll order pizza or Chinese for delivery, but in the spirit of Gilmore-ing, I can easily order both and not feel guilty.
And coffee. COFFEE COFFEE COFFEE!
Additional details: I've noticed that, especially when she's alone, Rory tends to hunch over a book by the light of one desk lamp, or just have a few smaller table lamps on instead of all the overhead lights on while she bundles into a couch corner to study. Unlike my usual all-lights-ablazing, I'll keep to similar dim, cozy aesthetic for my late nights of studying. And I live near several parks, and I need to get my butt out of the house and into some fresh air. So if weather cooperates, I'll go find myself a Study Tree during daytime hours.
Rory Gilmore fashion—indeed, ANY Gilmore fashion—is beyond me for both physical and economic reasons. I'll skip the skirt-and-sweater combos and little dresses Rory rocked in her Yale days, and stick to the chunky sweaters, jeans, t-shirts, and headbands thing she had going on in the early years. I think I have some J.Crew long-sleeved t-shirts (folded neatly!) somewhere that will work. Clean, simple, un-fussy, heavy on the navy, cream, and gray. No school uniform, either.
Also? No cell phones.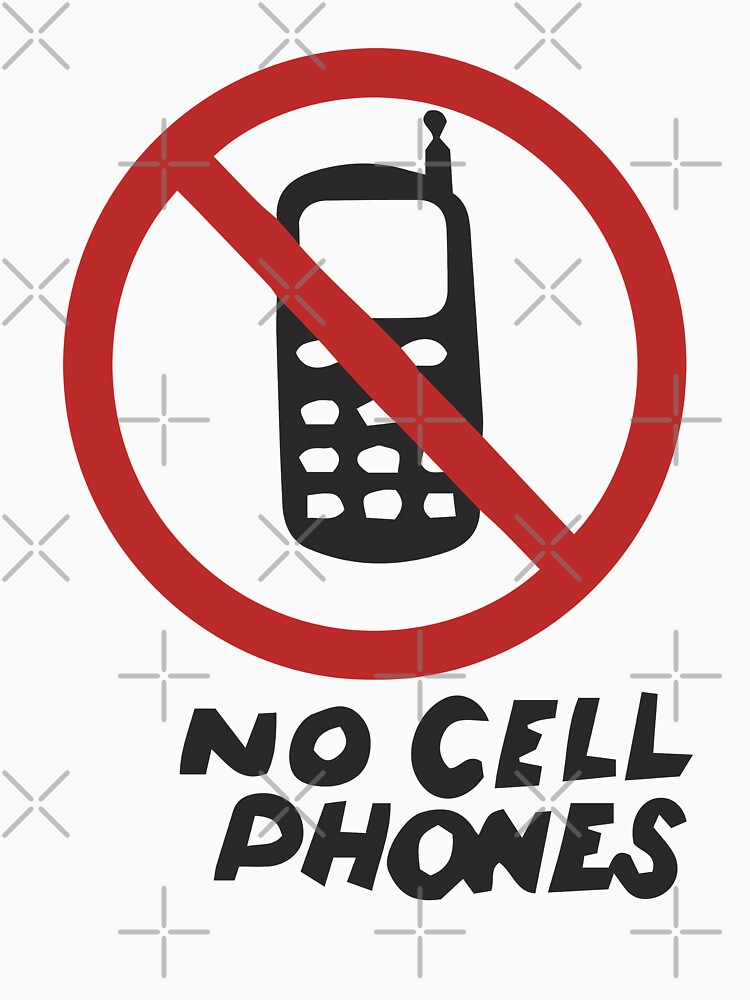 There will be music, and I already have a Gilmore Girls playlist. Duh. If "Reflecting Light" comes on, I'll have to skip it, because it makes me cry and cry and cry. If XTC, the Bangles and the Clash aren't conducive to my studying, I'll just do what Rory does and put on some Coltrane.
Full-time job as a writer
Once upon a time, a writer could make a living as, well, a writer. And it was possible to do so without two decades of full-time other-jobs in order to afford to write in the first place.
Of course, you usually see a certain kind of white, male, middle-class American in this coveted position.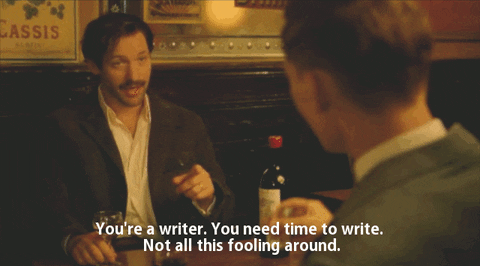 At this point, who knows how much of it is mythical, and how much of it really happened? But there are certain character tropes we all would recognize as being The Author, certain things that signal "this is how a writer lives." Or "lived," most likely. I've read enough memoirs about authors in New York and London and Paris in the early part of the 1900s to see similarities.
If I am going to finish this manuscript, why not commit full-on to being a writer as I do it?
My inspiration for this comes from things like the New York Intellectuals and the Harlem Renaissance, the "The Vicious Circle" of the Algonquin Round Table, Greenwich Village bohemians, the expat authors visiting salons in Paris and London, even the Mad Men-era creative teams who sneaked typed novel manuscripts or short stories into literary magazines in between frantic work hours at an uptown city high rise.
Activities: This is all about hours of hardcore nose-to-the-grindstone fiction writing. I may be thinking of Dorothy Parker, Rose Lane, Elinor Glyn, Edna Ferber, Dorothy Thompson, in their New York apartments, at their typewriters, rewriting screenplays or articles or chapters, the Village bohemian thing. I may do it Hemingway-style per A Moveable Feast, breaking up the hours of writing with a walk to a new location, and a carefully-consumed meal. I may want to evoke a certain urban, urbane thing with this theme.
But, this time around at least, my primary focus will be on the writing time, not the cafe culture or artistic musings or the writing communities.
Food: Meals will keep with the whole "urban, urbane" thing. I have too many cookbooks with recipes from Paris expats, and I might do Hemingway's lunch from Brasserie Lipp. It's a simple meal, good Parisian bistro food, and it's reproduced in multiple books: cervelas with mustard sauce, pommes de terre a l'huile, and good, fresh bread. Hemingway writes about it in his food-porn style.
"… the pommes a l'huile were firm and marinated and the olive oil was delicious," he wrote. "I ground black pepper over the potatoes and moistened the bread in the olive oil … I ordered another serving and a cervelas. This was a sausage like a heavy, wide frankfurter split in two and covered with a special mustard sauce…"
That reminds me, I need to go to the Italian deli by our flat and get the super-good olive oil. I may even make homemade mayonnaise for this.
But I'll stick mostly to New York-based foods. I can't get to Katz's for a pastrami on rye, or run to Balducci's (RIP). I do have some old Automat recipes, and this would be a perfect time to try out Horn & Hardart's baked beans, chicken pot pie, or macaroni & cheese. Another possibility is going the power meal route, Delmonico's style: steak, baked potato, wedge salad. I have cookbooks and recipes from the Plaza Hotel and Oscar Tschirky of the Waldorf (which should surprise no one who's read my fiction). I'll pass on the copious amounts of alcoholic cocktails consumed during these meals, but I will be drunk on the copious amounts of blue cheese these recipes require, and that is enough.
Additional details: Many of the things that would make the Full Time Writer thing authentic are either not appealing, or not possible: a whole lot of cigarette smoke, typewriters, booze, etc. But I do have one of those ambient mixers of sounds, and I'm sure I could make up a soundtrack to approximate a clacking typewriter and clinking ice cubes. While I enjoy theme dressing, too, I'm not going to go the whole hat-and-gloves route like an actual working writer in the city might have to do, either. But I can still get some of that urbane atmosphere going whilst at home alone. The Café Society on Sheridan Ave. featured a lot of the jazz that I already use for studying:  Billie Holiday, Lester Young, Leadbelly, Miles Davis, John Coltrane, Charlie Parker, Coleman Hawkins, Paul Robeson, Sarah Vaughan, Dinah Washington…. And I have multiple Expats in Paris playlists, too. Quite a bit of this music, the Tin Pan Alley tunes of the first decade of the century, feature in this novel I'm trying to finish, too, so it all works. Mostly, my aesthetic will = a big, open, clean desk with a pile of books on it, as needed. And a coffee cup.
As a bonus, I own a coffee cup from the Waldorf-Astoria hotel in the 1930s, so I'll use that for my morning coffee. And afternoon coffee. And maybe a tot of whiskey at the end of the day, depending.
Master of Study special class: Spartan study camp
I discovered the Korean drama, Master of Study (sometimes God of Study or Lord of Study. I'll answer to any of those titles myself, if you please) in the Studyblr community, when students were talking about watching things for inspiration. It's based on a Japanese manga, Dragon Zakura, which was turned into a TV show there. The premise is quite exciting, in fact: a bad-ass lawyer comes into the worst school in the district and implements a special class to get five students into the top ranked university in the country.
Note: as an educator and academic, I have a huge issue with someone from outside education busting into schools and saying, "No, THIS is the way you should do it! Your way is all wrong!" Because this is how we end up with bullshit like "Schools should be run like a business" (No, they fucking should NOT be!) and "It seems simple to me, you just need to ___." (Of course it seems simple to you. Olympic athletes make what they do look simple, too. Shut up.)
But it does make an effective fiction premise.
Most of the action of both the Japanese and Korean versions involve a whole lot of time in the classroom with the special class's students working on their studies. In Master of Study, teachers keep the students in 10-day-long "Spartan Camp" study and training sessions and, once, an isolated away-retreat. There are preparatory exercises and exams, over and over. Watching a show focused much of the time on students studying isn't everybody's idea of a fun time… but if you're hooked on academics, it sure can be!
Also, Mr. Kang's declaration has a lot of truth to it, in general and personally:
"Grades don't have much to do with being smart or not. What's truly important is passion."
Activities: Western students are always shocked by the regular study practices of Eastern students, and find them much more extreme. Some of my Chinese classmates regularly studied for up to 12 hours a day, even as young children, in very regimented environments, with lots of rote memorization and discipline. (I can't advocate for it as a general rule; in my experience, the Scandinavian countries have a much healthier approach to learning, but there are upsides and downsides to both. That, however, is the subject for a different discussion!) Since I enjoy learning in great, big grinding doses, I'm thrilled with the idea of an all-day Spartan Training Camp to tackle some of the academic projects I want to finish. This includes updating my stash of lit. theory notecards, culling information for my IRL writing group from the backlog of bookmarks I've saved for many months, and catching up on several TED talks and podcasts on intersectional feminism. I also have software tutorials on Zotero and Scrivener to tackle.
Framing my workday around an Asian study aesthetic already works in several important ways. A lot of the techniques the students use are things I do regularly already, like making flash cards. In Master of Study, several episodes include the students making Memory Trees, too, and I'm going to try that with some of the critical theory terms on which I can always use refreshers. I'll try out a few of the techniques, like combining memorization with a physical activity, and do some recall-testing.
This also means my stash of school supplies from San-X and Kyokuto, my case full of Rilakkuma bear pencils and Alice in Wonderland pens, my assorted kawaii page tabs and erasers (oh, how I miss you, Daiso!) is going to be useful. And I'll keep away from my electronics and stay offline as much as possible.
Food: Master of Study incorporates a lot of food, from the bento box lunches the kids have at school, to the grilled meat restaurant Oh Bonggu's parents own, to the meals the Special Class students sometimes prepare for each other when a little extra nurturing is needed. When the students are at their Spartan Study Camp, lawyer Kang Suk-ho is adamant that the students have access to good meals, and he and Ms. Han carefully prepare foods that will increase the kids' abilities to work effectively (and it doesn't hurt that Bonggu's parents send them great quantities of sirloin). Dragon Zakura also stresses the importance of nutrition for studying. Sakuragi Kenji, the biker-turned-lawyer, warns the students "Breakfast is not optional" while overseeing their consumption of steamed rice, grilled fish, and assorted kobachi to boost mental energy.
I will admit, the thought of grilled fish makes me gag on most occasions, as does the thought of breakfast. I can barely think of solid food before noon. So I just don't think I can mimic the Special Class's breakfasts without serious dry heaves. However, with a little prep, I can fix some bento box-like lunches of my own, with a focus on fresh fruits and veg, things that can be prepared and eaten quickly, with little mess. And there are several delivery places where I can get appropriate dinner, including the aforementioned grilled sirloin!
Additional details: I don't plan to wear a school uniform (see also: Rory Gilmore), but I do have plenty of K-Pop and J-Pop playlists for my non-studying times on Spartan Writing Camp days. Also, in honor of Na Hyun-jung, who had her various sheet masks and face creams even when in a sleeping bag on the classroom floor, I'll use this opportunity to try the Korean skin care products I have saved for this kind of special occasion.
Even more important are the God Of Study Tips.
The shows provide a lot of study tips throughout, and they have a dedicated "tip" section at the end of episodes… some of which are actually contradicted in the show itself. For instance, even though the tips reiterate getting a good night's sleep, being well-rested, maintaining a regular schedule, and not staying up all night before a test, the show itself often shows the teacher keeping the students in days-long intense study sessions, keeping them up late and waking them early, and the students are clearly exhausted. So I suppose it's a "do as I say, not as we film for the purpose of dramatic entertainment," huh?
But there are quite a few pointers that I've found helpful, and will be using for myself specifically on Master of Study Days:
Be the master of your time: make a detailed schedule and develop a study plan.

Use leftover time well

Maintain a regular schedule

Be confident about your exam preparation
I'm a pro at most of these.
At my stage, the tips for studying for standardized entrance exams are at complete odds with my requirements, but there are still things that are applicable. Ganked from several fansites, including this one: 
Define your objective

The idea of the content, the organization of ideas, and the expressions used can be found in the article

Make a "Memory tree" with different colors

Make flashcards, which have question and answer

Memorize and repeatedly practice problems
The ideas behind interrogating the exam questions are things I must keep in mind as I polish my conference presentations. I need to define the objective(s) of my papers, and make sure that the main ideas are evident in my paper and my visual presentation in ways that my audience/students can follow and understand.
For the daily study grind thingie, I'll also take a Master of Study approach:
Sleep well, and get at least six hours of sleep a night.  

Keep only books, notebooks, and pen on your desk when studying,

No distracting internet or technology during study time

No music
Now let's get to work, darlings! See you for Part Two of Part Two….