Greetings from Boston, darlings!
It was a chaotic summer for a number of reasons, obviously. There have been conferences, demonstrations, deadlines, and yes, that international move.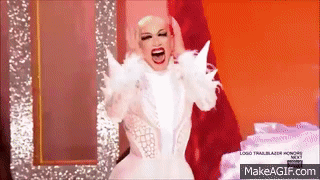 But I am settling in here as best as I can, and have a list of activities to keep me occupied and productive as we head into autumn. You'll see the fruits of many of them here, in fact.
What's up first?
On my list of things to do any time I move to a new city is find a cafe/writing spot. I have spots in a number of cities. I've seen spots come and go. I've shared them with other people. I've kept them secret, I've loved them for a variety of reasons: an amazing mocha, a piece of the best banana bread with cinnamon butter, a favorite barista or table or view. Sometimes I fall in love with a place immediately. Other times, it grows on me, and I realize I'm increasingly comfortable there. But I never feel fully settled anyplace until I've found a couple My Spot spots in our new environs.

So join me on my adventures around Boston this fall as I try out spots (and coffee and mochas and hot chocolate and tea). I'll be looking for a number of important things:
Food and drink. Der.
Workability. This includes access to plugs, WiFi, decent seating, and deal-able noise levels.
Amenities. There's gotta be a clean bathroom, for one.
Service. You don't have to be perfect, but just don't be assholes.
Ambiance. I'd like that little extra unique something that sets a place apart from the usual chains. Unusual music, a cafe cat, a historic room or building, you never can tell.
If you have suggestions, please do let me know!
First Round
Japonaise Bakery and Cafe, 1020 Beacon St, Brookline
I had such high hopes for a place that was a French-Japanese hybrid cafe. I mean, phenomenal opportunities for baked goods aside, this should be the motherlode re: atmosphere, too, right?
Well, no.

This place turned out to be a dark, tired-looking spot that reminded me of a well-past-its-prime bakery from the 1960s, with none of the kitschy charm, or a low-end hotel lobby after the free breakfast buffet has been cleared away. There are three sad, wibbly tables that could have been taken from a decades-old generic catalogue. Add to that "no restroom," "no WiFi," and "no plugs," and I was already 75% out. The baked goods looked interesting, but again, they were displayed in sad old cases, making them less appealing.
The final strike was more personal for me: I am a chocoholic, and I am not overly fond of fruit pastries, nor light cream-filled things, nor red bean paste stuff. And most of Japonaise's offerings were less hybrid or French, and more full-on unique Japanese baked goods with matcha, fluffy cream filling, and custard things, things just not to my taste. They do a cute Totoro cake… and it's a shame that aesthetic doesn't apply to more of the cafe overall. At this point, even if the coffee or mocha or hot chocolate was great, it wouldn't salvage this place for me, but the drinks were also meh. (On the "personal taste" scale, I also don't like bubble tea, so YMMV.)
The people were very friendly, and if you are into Japanese baked goods and boba, pop by, and you'll probably enjoy. But it's not going on my "writing spots" list.
Tatte Bakery and Cafe, 1003 Beacon Street, Brookline
I made the mistake of trying this place (rhymes with "latte") for the first time on a Saturday morning, prime brunch time, and the Brookline location (they have several throughout Boston) was packed. I could still find places to sit, what with the little counter running all around the perimeter (with lots of nearby plugs), but it was a squish.
Tatte is everything I like in cafe decor: all white marble and worn wood, pseudo-French, beautiful and tasty food well-displayed, just enough clatter and chatter for ambience, clean and big and bright. It smells good. It has big, bright windows.
Coffee is good, although I generally like my mochas a little chocolatier… but since the coffee part of it was good, that was okay. Tried the monkey bread, which was delish, if a little sticky to eat whilst writing. Also got the chocolate sandwich cookie, speckled with cocoa nibs. Holy shit. The chocolate taste of it just got better and better.
I've been back a few times, and have decided the mochas are decent. The brownies are gorgeous. The tables are perfect. Need to try some of the breakfast or lunch fare soon, not to mention some of the other locations, but so far, Tatte is high on my list.
Pavement Coffeehouse, 286 Newbury St, Boston
There are multiple locations around town, but this time, I camped out at the Newbury Street one for a while.
I'm mixed on Newbury Street in general. I always want to like it more than I do, for it to be more than what it is. Probably part of my issue is that all of the restaurants I've tried here for meals are overpriced and "meh" as far as food goes. But it's also near the library, and Boston Public Library — in particular, the reading room, aka Bates Hall, with its huge tables, high vaulted ceiling, and green-shaded lamps — is one of my favorite writing spots in the world. So I'm often in the area.
Pavement is often at the tops of the lists of "best coffee in Boston"… and the coffee is really good. It may, in fact, be the best coffee in Boston, and I had a lovely mocha. The Newbury Street location is tiny, but has a coziness to it that reminds me of the non-touristy places in Paris I go to. There are a decent amount of plugs, my table was not wibbly, and everyone there was super nice. It was a comfortable, diverse crowd of people, with everything from coffee dates to other writers/students, to people on quick coffee breaks.
The down side is that the table was small. I was mostly reading, not writing, so I'm not sure how my feelings will change when I attempt to have an open laptop, my writing journal, and research notebook opened all at once, but I'll definitely be checking out other locations, and returning to this one.
The quest shall continue! As Astra Per Aspera